For grinding rare earth powder, which manufacturer's
rare earth grinding mill
equipment is used for higher output? Clirik is a professional machinery and equipment manufacturer. For rare earth mineral powder projects, Clirik provides new Raymond mill equipment to help increase production and reduce consumption. Clirik scientifically customizes the selection and configuration plan, and the formulated rare earth mill equipment is more scientific. Welcome to visit and visit the factory at any time.
Raymond mill

for grinding 80-400 mesh rare earth powder
For grinding rare earth powder, the new Raymond mill equipment provided by Clirik manufacturer is a popular one. The fineness of the powder can be adjusted between 80-400 mesh. The Raymond mill equipment has high powder output rate, large capacity, low energy consumption, cost reduction and efficiency improvement. Compared with more traditional mills, it can increase production by more than 40% and save unit power consumption by more than 30%. It is a new type Rare earth professional grinding machine.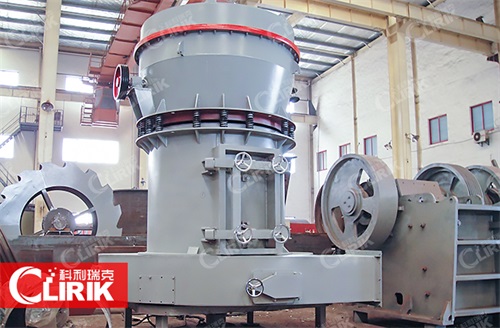 Advantages of

Rare Earth Raymond Mill
With the exposure of the disadvantages of the traditional milling mechanism, the new Raymond mill equipment has become a special milling equipment for the non-metallic mining industry. It has many advantages and features, high grinding efficiency and greater production capacity, making it an ideal rare earth mill. Through the following technical parameters, we used to understand the new Raymond mill equipment.
Clirik new environmental protection mill-YGM

Raymond mill
[Production capacity]: 1-25t/h
[Finished product size]: 22-180μm
[Scope of application]: The mill covers a number of patented technologies and is a technological innovation based on the R-type mill. It is widely used in electric power, metallurgy, cement, chemicals, building materials, paint, paper, rubber, and medicine. , Food and other production and life fields.
[Performance advantage]: This mill is a replacement equipment for traditional mills. It has a wide range of uses, simple operation, convenient maintenance, stable performance and high cost performance. The output is 30%-40% higher than traditional Raymond mills. It is an economical and practical milling equipment.
[Applicable materials]: It has high-yield and efficient grinding ability for various non-metallic mineral materials with Mohs hardness below 7 and humidity within 6%, such as talc, calcite, calcium carbonate, dolomite, potash feldspar, and bentonite , Kaolin, graphite, carbon, fluorite, brucite, etc. have good grinding effect.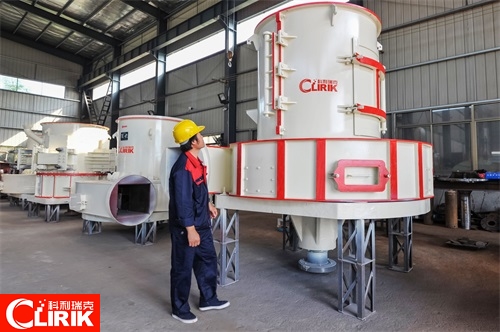 Are

rare earth grinding mills

expensive?
As a new type of pulverizer, Clirik's Raymond pulverizer is a professional rare earth pulverizer. What is the quotation? How about the selection plan? These problems are concerned by many new and old customers. Clirik is a manufacturer that provides professional selection and configuration solutions. Combining the information provided by customers on the grinding fineness, production capacity, equipment installation area and other information, you can customize exclusive selection and configuration solutions. The equipment quotation is more reasonable. You are always welcome to visit the factory and obtain the selection and configuration plan.
What is the reputation of manufacturers and grinding mills?
Clirik is an experienced mill equipment manufacturer and has an excellent market reputation. New and old customers and friends are highly satisfied with Clirik's mill quality and after-sales service. Many customers have in-depth cooperation with customers one after another and are loyal and old customers. , Old friend. Here, I am very grateful for the strong support and trust of new and old customers and friends. Clirik will continue to pay attention to market demand, continue to develop and manufacture high-end environmentally friendly mills, and create higher benefits for customers and friends.
For grinding rare earth powder, you are always welcome to visit the factory and learn more about the equipment. The new Raymond mill for grinding 80-400 mesh has high powder output efficiency and greater production capacity. It is a new type of rare earth mill equipment that helps customers generate income and increase production. Welcome to call the hotline to get the selection plan and product quotation details.
If you want to know the rare earth grinding mill price or have any questions about rare earth grinding mill, please do not hesitate to contact us.
Phone: 008613917147829/0086-21-20236178
E-mail: info@clirik.com
Address: No.19 Fuqing Rd, Pudong New Area, Shanghai201201,China.