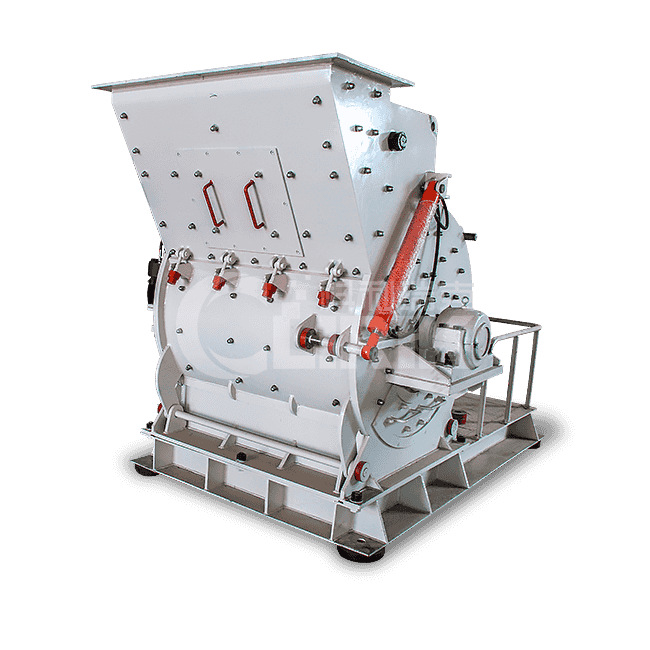 PCC coarse powder grinding hammer mill is suitable for crushing various soft and medium-hard ores for coarse, medium, and fine crushing operations.
Coarse powder grinding hammer mill is mainly used in metallurgy, mining, cement, chemical industry, refractory materials and ceramics, and other industrial sectors.
Application range: sand and gravel yard, mining, coal mining, concrete mixing station, dry mortar, power plant desulfurization, quartz sand, etc.
Material: river pebble, granite, basalt, iron ore, limestone, quartz stone, diabase, etc.
Capacity: 15-60t/h
Finished fineness: ≤3mm
Hammer Mill Features
PCC Coarse powder grinding hammer mill is mainly used in metallurgy, mining, cement, chemical industry, refractory materials and ceramics, and other industrial sectors.
They are widely used in highway construction, water conservancy projects, construction gravel, machine-made sand processing, etc., medium-hard ore for coarse crushing, medium crushing, and fine crushing.
PCC Hammer Mill for Coarse Powder Grinding
The coarse powder grinding hammer mill is based on straight-through grinding combined with the needs of the customer's production. On the basis of the traditional pulverizer, the designed coarse powder pulverizer solves the user's demand for the mixture of finished products with a fineness of less than 3 mm.
Coarse pulverizer is a pulverizing equipment expert who collects years of research experience in the pulverizing industry, collects suggestions and requirements from domestic and foreign customers, and replaces the traditional pulverizing equipment such as Raymond mill, pulverizer, and ball mill, which can only process fine powder.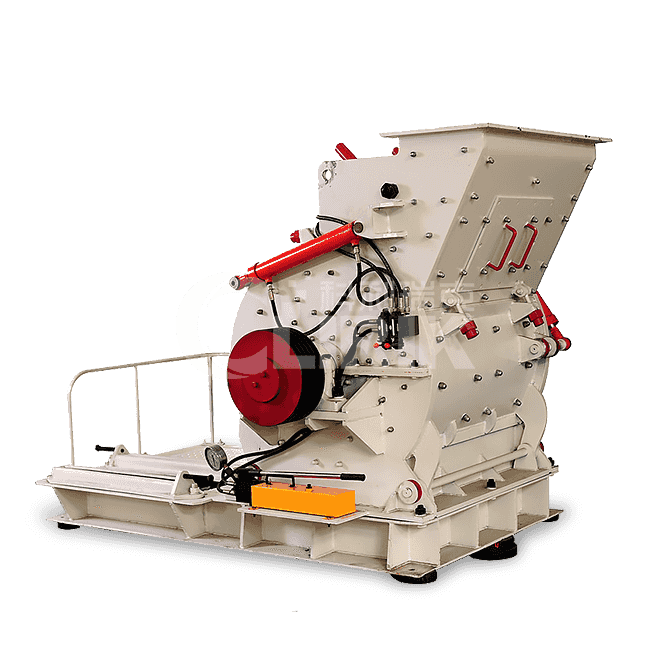 It is a new type of high-tech series of products that meet the requirements of fine sand processing customers. It is widely used in quartz sand, silica sand, foundry sand, abrasive sand, and other fine sand industries.
A high-efficiency ideal equipment supporting composition The closed-circuit production line can produce products of various particle sizes, which are more widely used and have better effects.
Performance Advantages of Hammer Mill
Energy efficient
The coarse powder hammer mill uses the material layer grinding principle to grind materials, with low energy consumption. The power consumption of the grinding system is 20-30% lower than that of the ball mill, and with the increase of raw material moisture, the power saving effect is more significant.
Long service life of wearing parts
Using special raw materials for wearing parts can generally last for more than one year. When processing calcium carbonate and calcite, the service life can reach 2-5 years.
High safety and reliability
Equipped with a limit mechanism to prevent the direct contact between the roller sleeve and the grinding disc liner, avoiding destructive and violent vibration caused by friction and collision between metals, and increasing safety.
Environmentally friendly and clean
The coarse powder mill adopts a fully sealed system, the system operates under negative pressure, no dust, and the environment is clean.
Hammer Mill Structure and Composition
The composition of the coarse powder hammer mill
1. Frame part: It consists of side panels, front box components, rear box weldments, etc.
2. The rotating part of the eccentric shaft: It is mainly composed of the movable jaw, the eccentric shaft, the bearing, the bearing seat, the pulley and so on. It is the main part of transmitting power and the working part of the crushing cavity: it is mainly composed of fixed jaw plate, movable jaw plate, side lining plate, guard plate, etc. It is the working part of crushing materials.
3. Safety device: It is composed of toggle plate, toggle plate seat, spring, spring tie rod, etc. It is a part of the crusher that plays an insurance role under abnormal conditions.
4. Discharge port adjustment device: This device is used to adjust the size of the discharge port and control the discharge particle size. It is mainly composed of adjusting fixed inclined block, adjusting sliding inclined block, top screw bolt, slider locking rod and so on.
Coarse Powder Hammer Mill
Hammer Mill Working Principle
The coarse powder hammer mill is mainly composed of casing, rotor, bearing iron, and grate bar. The casing is divided into upper and lower parts, which are cut and welded from steel plates, and the other parts are connected by bolts.
The inside of the casing is inlaid with a high-manganese steel lining plate, which is easy to replace after wear; an array of regularly distributed hammers are installed on the main shaft, and the rotor is formed with the turntable and the hammer-piercing shaft.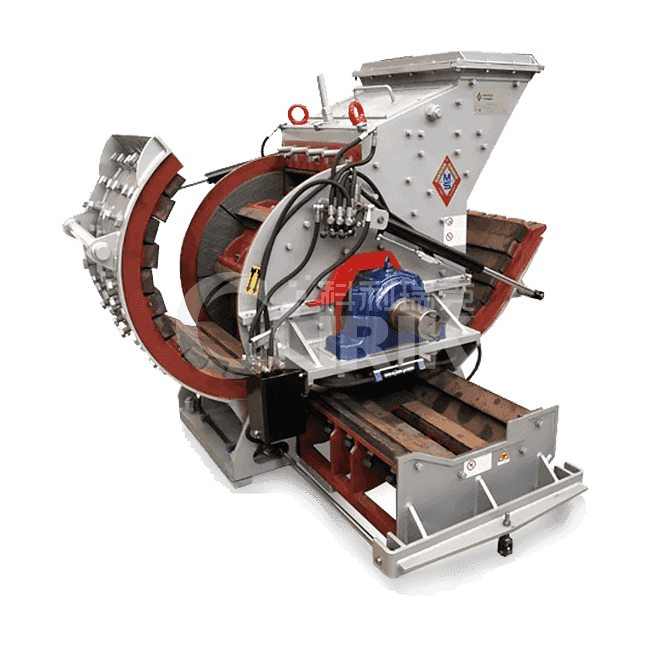 The main machine drives the main shaft through the motor and the V-belt so that the rotor rotates, and the hammer head is stretched around by the centrifugal force generated by the rotation.
The qualified crushed materials are discharged from the grate bar with a gap at the bottom, and the unqualified materials are left in the crushing cavity and are repeatedly acted by the hammer and the bearing iron block until they can be discharged qualified. In order to avoid clogging, the water content of the crushed material is generally not more than 5%.
Hammer Mill Technical Parameter
| Model | PCC-75 | PCC-90 | PCC-132 |
| --- | --- | --- | --- |
| Rotor Diameter/mm | 750 | 900 | 1150 |
| Rotor Width/mm | 800 | 1200 | 1500 |
| Rotor Speed r/min | 800-1000 | 800-1000 | 550-800 |
| Feed Head Size/mm | 320*930 | 400*1200 | 500*1500 |
| Feeding Size/mm | ≤50 | ≤60 | ≤80 |
| Finished Size/mm | ≤3 | ≤3 | ≤8 |
| Capacity t/h | 8-15 | 15-40 | 40-70 |
| Power/KW | 55-75 | 75-90 | 110-132 |
| Hammer Number(piece) | 18 | 32 | 32 |
| Overall Size L*W*H/mm | 2310*1665*1610 | 2840*2100*2020 | 3720*2650*2540 |
Related Products
Coarse, Fine, Ultrafine Powder Grinding Mills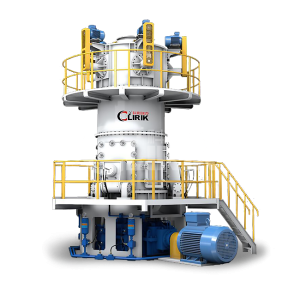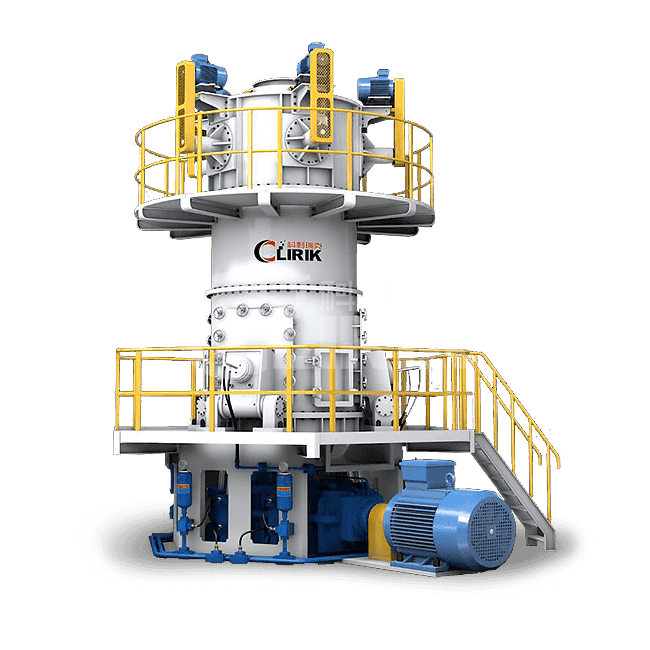 CLUM Ultrafine Powder Vertical Roller Mill
CLUM ultra-fine powder vertical roller mill is mainly suitable for the deep processing of ultra-fine and large-scale powder of non-metallic minerals such as calcite, marble, limestone, talc, barite, brucite, quicklime, gypsum, slag, phosphate, etc.
Capacity: 0.5-45t/h
Finished fineness: 200-3000 mesh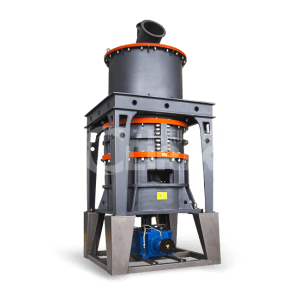 HGM Ultrafine Powder Grinding Mill
HGM Ultrafine Powder Grinding Mill also called ultrafine pulverizer, micro powder grinding mill, limestone grinding mill, calcium carbonate grinding mill. HGM ultrafine powder grinding mill is mainly suitable for superfine powder processing.
Capacity: 0.5-45t/h
Finished fineness: 100-3000 mesh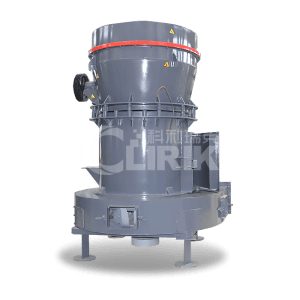 YGM Raymond Roller Grinding Mill
YGM Raymond roller grinding mill is mainly suitable for grinding and processing metallurgy, building materials, chemical industry, mining, and other mineral products.
Capacity: 1.5-40t/h
Finished fineness: 80-600 mesh