Calcium carbonate powder is widely used in various fields. According to the different particle size of its powder, its application in different fields is also different. It is generally processed by a calcium carbonate mill or a whole calcium carbonate grinding plant
Limestone, marble, and calcite are common raw materials for calcium carbonate powder processing. So how does the hard stone become calcium carbonate powder?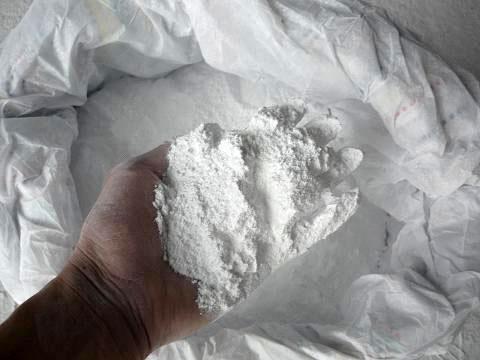 Calcium carbonate powder grinding plant process
1. Crushing: Usually calcium carbonate processing usually has a large size. Because of the limited size of the input opening, it is impossible to be used for grinding. Such a large stone can be crushed into small pieces. Therefore, the crushing equipment on the calcium carbonate production line is generally recommended to choose a hammer crusher or a small jaw crusher.
2. Lifting: The opening of the calcium carbonate mill is usually at the top of the frame, so the raw materials must be lifted to the top of the machine for feeding. Bucket elevator is a better equipment with a small footprint to ensure smooth feeding.
3. Grinding: The grinding process is the core component of the entire calcium carbonate grinding production line. It usually includes calcium carbonate grinders, analyzers, electromagnetic vibrating feeders, powder separators, etc., along with the role of rollers, Grind the material to a high degree of fineness until it is discharged.
4. Dust removal: This is the last step of the calcium carbonate grinding production line. The grinding production not only causes pollution but also harms the health of workers. Therefore, we are equipped with a high-tech dust removal system to filter out more than 95% of the dust. The dust removal effect Significantly.
How to choose calcium carbonate grinding mill?
Different fineness of calcium carbonate powder requires different processing equipment. The following is the calcium carbonate mill to choose according to the discharge particle size:
HGM micro powder grinding mill: 74-5 micron(200-2500 mesh); D97=5 micron
YGM Raymond mill: 613-33 micron(30-325 mesh); D90=30 micron
CLUM ultrafine vertical roller mill: 20-5 micron(600-3000 mesh); D50=2 micron D97=4 micron
For the choice of calcium carbonate mill, it is generally recommended to choose Raymond mill, because the powder produced by this equipment has a particle size of less than 325 mesh, which can fully meet the demand for calcium carbonate powder in the market, but there is also a need for finer powder For calcium carbonate powder with particle size, HGM micro powder grinding mill or CLUM ultra-fine grinding mill can be selected to meet customer needs. The particle size of the powder can reach 3000 mesh.
HGM micro powder grinding mill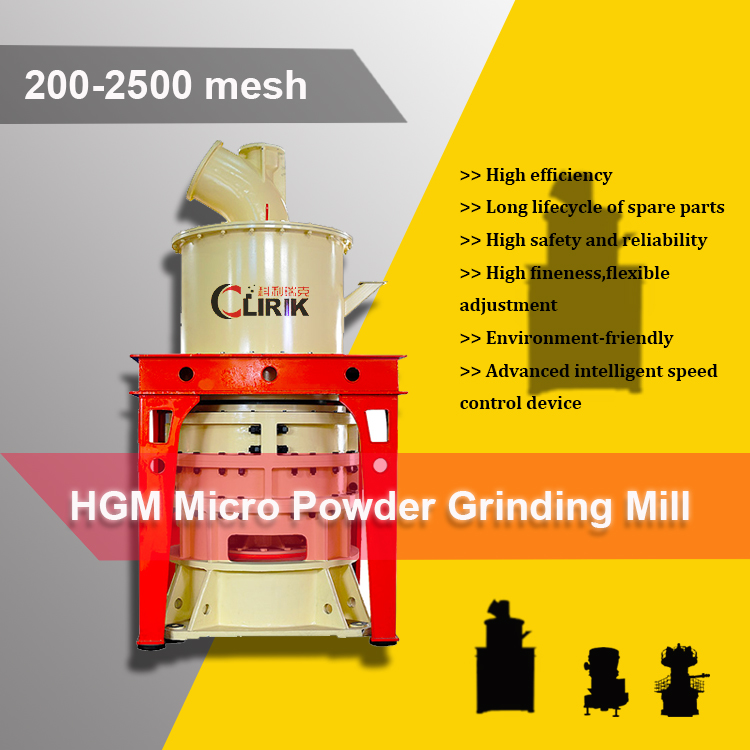 Model
HGM80
HGM90
HGM100
HGM100A
HGM125
Ring Diameter(mm)
800
930
1035
1035
1300
Ring Number (PCS)
3
3-4
3
4
4
Roller Number(PCS)
21
24-32
27
34-36
40-44
Main Shaft Speed (r. p. min)
230-240
200-220
180-200
180-200
135-155
Input Size (mm)
≤20
Finished Size (um)
5-47(325-2500)
Capacity (t/h)
0.5-4.5
0.6-6.5
0.7-7
1-8.5
1.5-12
Outlet Size L*W*H (m)
13.9*4*6.2
14.7*4.8*7.2
18*4.6*8.6
18*4.6*8.6
14*9*10.25
Motor powder (KW)
145-165
185-204
263
263-290
380-430
YGM Raymond mill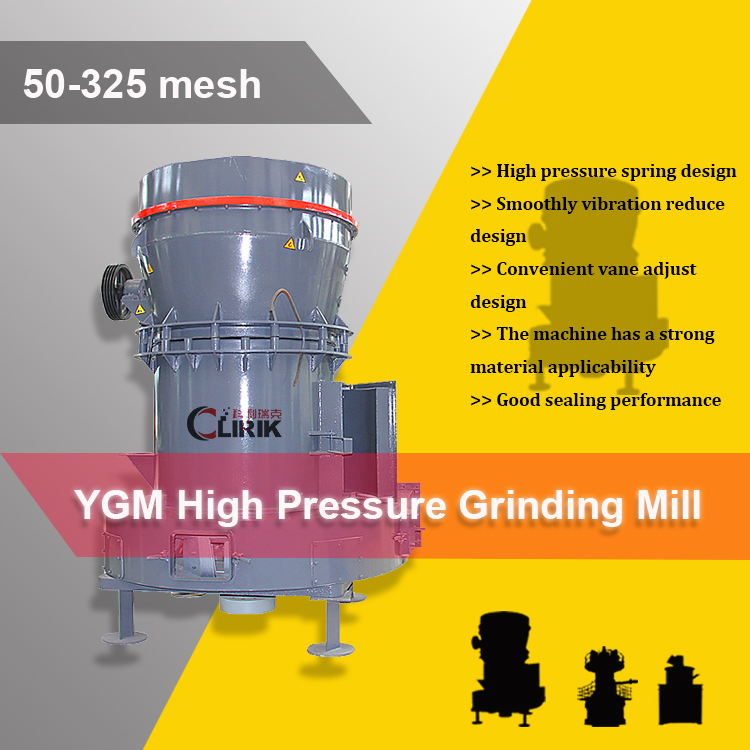 YGM Raymond mill is used for 50-325 mesh calcium carbonate powder grinding plant
Model
Roller
Ring
Feeding
Size
(mm)
Finished
Size
(mm)
Mill
System
Power
(KW)
Capacity
(t/h)
Overall
Dimension
(mm)
Quantity
(piece)
Diameter
(mm)
Height
(mm)
Inner
Diameter
(mm)
Height
(mm)
YGM7815
3
260
150
780
150
15
0.613-0.033
35.7
1-3
4300*3500*5100
YGM9517
4
310
170
950
170
25
0.613-0.033
72.65
2.1-5.6
7100*5900*7900
YGM1280
3
370
240
1170
240
20
0.613-0.033
145.15
4.5-12
9300*5600*8200
YGM1300
4
410
280
1270
280
20
0.613-0.033
202.15
6.5-16
9100*8200*8400
YGM1620
4
450
300
1500
300
20
0.613-0.033
322.2
8-20
12500*5700*10500
YGM1720
4
510
300
1720
300
35
0.613-0.033
450
10.5-28
11550*9500*10500
CLUM ultrafine vertical roller mill
Main configuration and production
Item Model
CLUM1425
CLUM1632
CLUM1736
Working Diameters(mm)
1400
1600
1700
Number of rollers(pieces)
3
3
3
Number of classifier(pieces)
5
7
7
Power of classifier(Kw)
5X15
7X15
7X(15~18.5)
Main unit power (Kw)
250
315
355
Blower power(Kw)
200
250
315
Feed size (mm)
<10mm
<10mm
<10mm
Moisture of feeding material
<3%
<3%
<3%
Less than 2μm=34%
output(t/h)
11-14
13-17
15-19
Less than 2μm=46%
output(t/h)
7-8
9-10
11-12
Less than 2μm=60%
output(t/h)
3-4
/
/
Material: based on calcite
Particle size distribution: measured by micro laser diffraction particle size analyzer in British Malvern3000 instruments
Uses of various fineness calcium carbonate
200 mesh: additives used in various feeds, calcium content exceeds 55.6, no harmful ingredients.
250 mesh-300 mesh: plastic factory, rubber factory, paint factory, waterproof material factory interior and exterior decoration materials and coatings, the whiteness is greater than 85 degrees.
350 mesh-400 mesh: used in manufacturing, water pipes, chemical industry, whiteness above 93 degrees.
400 mesh-600 mesh: used in toothpaste, soap, whiteness greater than 94 degrees.
800 mesh: used for rubber, plastic, cable, polyvinyl chloride, etc., the whiteness is greater than 94 degrees.
1250 mesh: PVC, PE, paint, coating grade products, papermaking primer, paper glazing, whiteness above 95 degrees.