How much is a medium-speed grinding mill large HGM125 model?
Medium-speed grinding refers to the three-ring medium-speed fine powder grinding. In industrial applications, medium-speed grinding is used to process various non-metal ore fine powders, such as calcite, limestone, dolomite, etc., and medium-speed grinding and ordinary The difference between Raymond mill or high pressure mill is that the fineness of medium speed grinding is much higher than that of Raymond mill and ball mill. Generally, the fineness of processing is about 1250 mesh, and the height can be as high as 3000 mesh. At present, the domestic medium-speed grinding models mainly include HGM80, HGM90, HGM100, HGM125, HGM168 and other models. Among them, we call them super-large medium-speed grinding above HGM125, such as HGM125, hgm168 are the largest and second largest products in China. It is of great significance in China's industrial development history.
The advantages of the medium-speed grinding

HGM125

model compared with other equipment are as follows:
1. Although the fineness of the
medium-speed grinding mill
125 model equipment is not as high as that of the HGM80 and hgm90 models, the fineness of processing is very high in domestic large-scale medium-speed grinding. After my test, the HGM125 equipment can achieve 1250 Head. Compared with HGM80 (2500 mesh), it is lower because the large-scale micro-milling equipment cannot achieve the same accuracy as small equipment in the manufacturing process.
2. The medium-speed micro-milling equipment of HGM125 type has a large product. Materials such as calcite and limestone can reach 35 ton / h to 60 ton / h. The increase in output greatly improves the performance of this type of equipment. Scope of application, especially for industries with low processing fineness requirements but high product requirements, such as cement processing, slag, water slag, slag and other low-value materials processing. Some industries must pursue large output to achieve profit.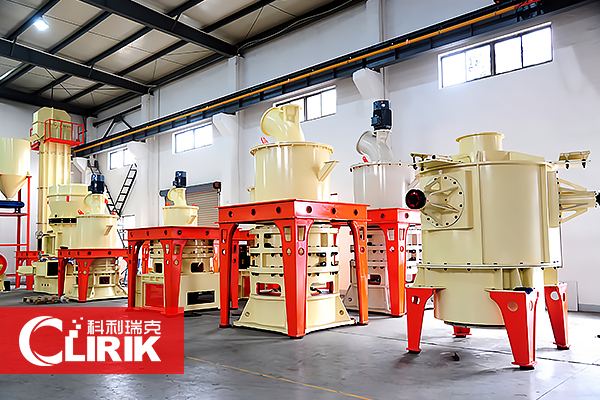 3. The
medium-speed micronizer HGM125
model has large dimensions and is easy to maintain and repair. And there is no screw device inside, which reduces the wear of the equipment to a limited extent, and has obvious advantages in the processing of super-hard ore fine powder.
The above three points are the optimal realizing situation of this type of micronization mill on processed materials. In appearance, it is the same as HGM80, 90, 100, but with a larger size. It mainly meets the needs of some customers for large output. Recently, many customers call to inquire how much is a
micron grinding mill
for HGM125 model? At present, the standard configuration of this model of equipment provided by Shanghai Clirik Machinery Co., Ltd. is about 1.2 million. The specific price still needs our company's technical staff to design the production line according to the needs of customers and friends. Some auxiliary machines are optional. At the same time, optional motors, optional fans, reducers, etc., so the price will be slightly different, and still depends on the customer's production line configuration.