High Pressure Grinding plant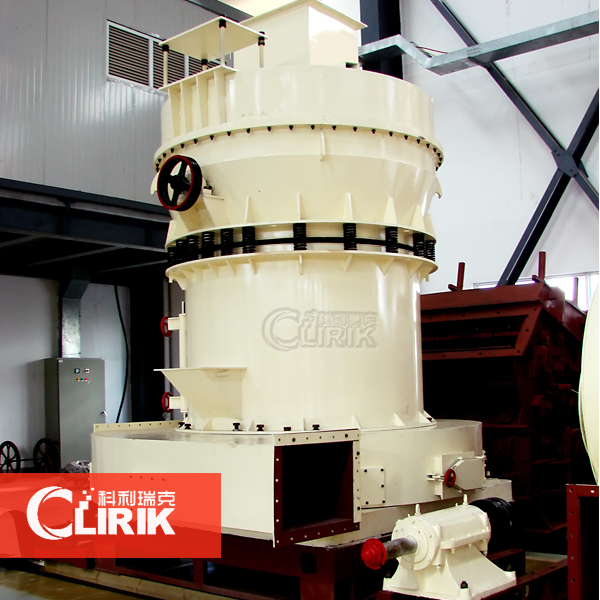 Clirik high pressure susepension grinding plant is suitable for processing vartious non-flammableand non-explosive mineral materials with Moh's hardness less than 9.3 and humidity less than 6%, it is widely used in the fields of metallurgy, construction, chemical industry, mining, highway construction etc,. The granularity of the finished powder size can be adjusted between 50 and 325mesh(315-45micron). Example of processing materials include quartz, feldspar, barite, calcite carbonate, limestone, talc, ceramic, iron or, carborundum, bauxite, rock phosphate, coal and other materials, total about 400 kinds of materials.
Working principle of

high pressure susepension grinding plant
:
Big materials are crushed bu jaw crusher to the required particle sizes, and carried by bucket elevator to the storage hopper, and are ded evenly and continuously by vibrating feeder into the main unit for grinding. The grindder powder are carried by the airflow from the blowder to the classifier to be classified, the particles which meed the finedss enter cyclone collector ther. They are discharged at the discharging valve to become finished products; the airflow is sucked to the blower by return pipe on the top of cyclone collector. The whole airflow system is a sealed circulation, and is circulated under positive and negative air pressure.
Features of
high pressure susepension grinding plant
1. Higher output. Its output increases by 10%-20% comparing with Raymond mill under the same power condition.
2. Larger range of final fineness. Size of final product can be 0.613mm (30mesh) –0.033mm (425mesh). Some can reach the fineness of 0.013mm (1000 mesh).
3.Good dust control. High Pressure Suspension Mill meets the requirement of national dust-dump standard.
4.Easy to operate. The whole system is combined by some independent systems, and the cohesion between the systems is good.
5. Excellent sealing. The multi-class seals are adopted to keep the grinding equipment tight closed.
Techinnical Parameter of
high pressure susepension grinding plant
:
Note: This specification is just referencing, any changes are subject to the products.