Introduction of HGM80 Powder Processing Plant
HGM80
powder processing plant
is one of the micro powder grinding mill which is made by Shanghai Clirik. It's widely used in many areas. And because of the HGM powder processing plant is made early, so that the HGM80 powder processing plant is very popular in the market now.
First of all, there are some advantages about our HGM80
powder processing plant
. The grinding mill appears on the market is earlier, so the technology and the machine are relatively mature, and the performance is more stable. HGM80 powder processing plant could meet the needs of the users, especially in the design of constant and power consumption is more reasonable, and this grinding mill is able to meet the needs of small and medium enterprises. So it's one of the most useful grinding machine.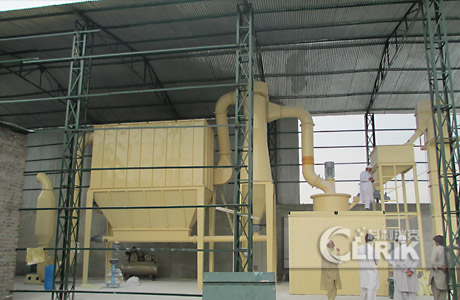 And then, for many powder processing plant users, HGM80
powder processing plant
is not only with high efficiency, but also have lots of advantages. Such as: Under the same final size and power, the product capacity of superfine powder mill is twice than the jet mill and agitation mill. The roller and ring are made of special material, which improves the grinding efficiency a lot. For the same material and final size, the lifetime of its wearing parts can reach more than one year, about 2-5 times as long as that of a vertical shaft impact crusher and turbo-mill. Especially when handling calcium carbonate and calcite, the lifetime can reach 2-5 years and so on.
If you are interested in our HGM80
powder processing plant
, you can leave your message on our website, and our technical staff would contact you.