Where Can We Find the Good Quality Grinding Plant
It's time to say goodbye to 2016, welcome to 2017. The new year comes. There just will be a new scene not only for you, but also for me.
As we all know,
grinding plant
is common grinding equipment in mining equipment. And its widely used in many areas in our daily. It could be said that we cannot go away from the grinding plant, in our daily life.
The sales of Shanghai Clirik Machinery have a big increase in the past 2016, the
grinding plant
was in high demand in the powder industry. They are widely used in the industry of mining, construction materials, chemicals, metallurgy, transportation, hydraulic engineering and so on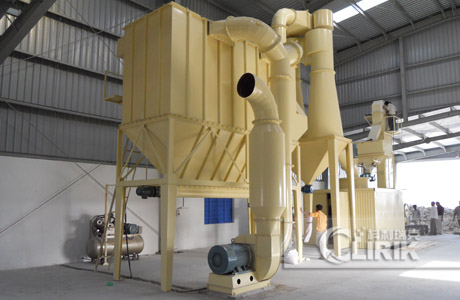 HGM Series
grinding plant
is the equipment specializing in producing fine and superfine powder of non-inflammable, non-explosive and brittle materials with Moh's hardness under six, such as calcite, chalk, limestone, dolomite, kaolin, bentonite, talc, mica, magnesite, illite, pyrophyllite and vermiculite, sepiolite, attapulgite, rectorite, diatomite, barite, gypsum, alunite, graphite, fluorite, rock phosphate, Kaolin ore, pumice, etc., totally more than 100 kinds of materials.
We are looking forward to the good prospect of 2017. We wishes happy New Year for everyone. And welcome to every friends could come to visit.