Advantages of Clirik Multi-head Classifier
It's very important that the whole set
stone powder production line
has a good classification system, the good classification system could help the
stone powder grinding plant
process the good quality stone powder. As one of good quality grinding plant manufacturer, we also good at
multi-head classifier
R&D and manufacturing, so compare with other brand machines, what's the advantages our Clirik classifier has?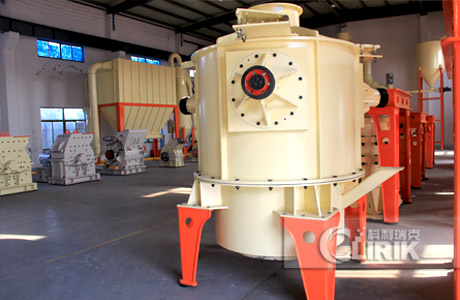 1. PLC automatic control system, running real-time display, is easy to be operated.
2. The classification fineness can get D97=2-45 micron. The fineness can be adjusted, thus facilitating in changing different fineness products.
3. The classification efficiency is between 60% and 80%, this especially works when processing good-mobility materials.
4. Every multi-head classifier is equipped with horizontal classifying turbine unit in high speed and accurate vertex cutting.
5. Its negative pressure operation system makes that the dust emissions no more than 40mg/m3, and the noise is lower than 75dB(A) through soundproof measures.
6. A closed loop is guaranteed when it is used with ball mill, vibration mill, Raymond mill and other grinding equipment.
7. It is suitable for micron dry fine classification. More specifically, the multi-head classifier not only can classify scalable spherical, flake and needle-like particles, but also for the particles of different densities.