What is the quotation for your favorite 200 mesh Raymond mill equipment?
What kind of pulverizer equipment can meet the demand for grinding 200 mesh mineral powder? In the mineral powder processing market,
Raymond mill
manufacturer Clirik can be said to be a professional equipment manufacturer with a good reputation and good reputation from customers. Clirik's new 200 mesh Raymond mill has large capacity, low energy consumption, more reasonable equipment quotations and exclusive selection and configuration plans, and is an exclusive equipment favored and trusted by customers and friends.
Materials and advantages of 200 mesh

Raymond mill
To grind ore powder, use Clirik's new Raymond mill equipment to get twice the result with half the effort. The mill covers a number of patented technologies, and its performance indicators have risen sharply. The materials that can be ground include marble, limestone, barite, dolomite, talc, kaolin, bauxite, clay, etc. Various non-metallic minerals with Mohs hardness below 7 and humidity within 6% can achieve high-efficiency powder Grinding. So, what are the advantages of such Raymond mill equipment? Through the introduction of technical parameters below, we will master more detailed introductions about Raymond mill equipment.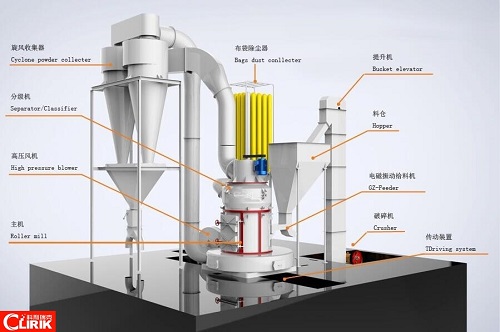 1. More stable performance
The equipment adopts plum blossom frame and vertical pendulum grinding roller device, and the structure is more advanced. The machine vibration is smaller, the noise is lower, and the machine runs more smoothly.
2. High dust collection efficiency
The equipment adopts pulse dust collector, the dust collection efficiency is as high as 99%, and dust-free processing can be realized.
3. Energy saving and consumption reduction
The processing capacity per unit time is larger and the efficiency is higher. Compared with the more traditional R-type machine, the output can be increased by more than 40%, and the unit power consumption cost can be saved by more than 30%.
The equipment adopts a brand-new sealing structure design, the replacement of the grinding ring does not need to remove the grinding roller device, and maintenance is more convenient.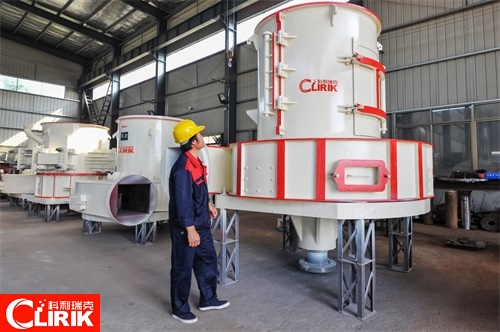 Clirik New Raymond Mill-

YGM Raymond Mill
*Production capacity*: 1-25t/h
*Finished product size*: 22-180μm
*Application areas*: This mill is a replacement equipment for traditional Raymond mills, and is widely used in production and life fields such as papermaking, coatings, plastics, rubber, inks, pigments, building materials, medicine, and food.
*Practical materials*: It has high-yield and efficient grinding ability for various non-metallic mineral materials with Mohs hardness below 7 and humidity within 6%, such as talc, calcite, calcium carbonate, dolomite, potash feldspar, and bentonite , Kaolin, clay, graphite, pottery clay, zircon sand, bentonite and other non-minerals have good grinding effect.
How much is the quotation for 200 mesh

Raymond mill

equipment?
Many customers and friends are very concerned about the price of Raymond Mill equipment. Clirik has always been focusing on customer needs and providing tailor-made selection solutions. The grinding fineness, production capacity, and equipment installation area of ​​each project are different. It is the principle that Clirik has been working hard to practice for a long time to formulate exclusive selection and configuration plans and provide reasonable equipment quotations. If you want to know the quotation of 200 mesh Raymond mill equipment, you are always welcome to visit and inspect the factory to understand the advantages of the equipment and the details of the product quotation.
Clirik manufacturers and Clirik professional mills have a good reputation in the market and have a good reputation. They are special equipment favored by many new and old customers and friends. For grinding 200 mesh mineral powder, you are welcome to learn more about the new 200 mesh Raymond mill equipment. Clirik successfully developed the new Raymond mill equipment with high powder output efficiency and greater production capacity. Welcome to contact us for more information.
If you want to know the Raymond mill price or have any questions about Raymond mill, please do not hesitate to contact us.
Phone: 008613917147829/0086-21-20236178
E-mail: info@clirik.com
Address: No.19 Fuqing Rd, Pudong New Area, Shanghai201201,China.