2500-5000 Mesh Vertical Mill Grinding Plant
Whether you are feeling surprised or not when you see this article's title? Generally speaking, we called the stone powder which more than 200 mesh as superfine powder. Compare with the stone lumps or coarse, superfine stone powder can be used in more widely areas as filler. 2000 mesh, even 5000 mesh super, superfine stone powder means the powder product can creative more for powder making factory. So choose one good quality grinding plant for superfine powder making is very important. Among all kinds of stone powder making machines, the
CLUM vertical mill
is one of the most high efficiency
powder grinding plants
, the powder fineness made by vertical mill can be divided three grades: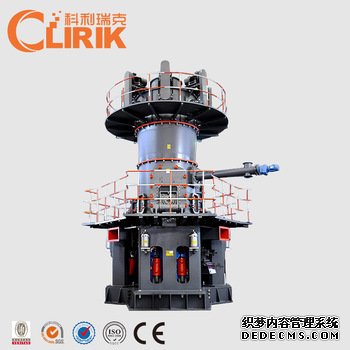 First Grade:
common grinding, the stone powder in a range between 300 mesh to 1250 mesh;
Second Grade:
after classifier, the vertical roller mill powder fineness can be adjusted between 1250 mesh to 3000 mesh;
Third Grade:
after several classifier, the minimum powder fineness made by vertical roller mill can up to 6000 mesh, and grinding powder in a wet method, the finial powder fineness can up to 10000 mesh.
And it's very important, the
vertical roller mill grinding plant
has a high powder fineness process ability, and at the same time, we also can ensure the final capacity, take superfine 2500 mesh calcite powder grinding as an example, we can get 2500 mesh calcite powder at a speed of 15 t/h, by using vertical roller mill to process superfine stone powder. Beside these, the CLUM vertical roller mill also has lots of other advantages, such as: easy to maintain, long use life, environment friendly and so on. If you want to know more details about our vertical mill grinding plant, welcome to leave your message on our website, and according to your message, we will arrange our customer manager contact you as soon as possible.