Advantages of Three-ring Micro Powder Mill
Three-ring micro powder mill
is a new model milling equipment, it draws advanced of milling technology from Sweden. At the same time, it is for the domestic milling industry trends and market demand, for the user of ultrafine mill.Compared with other ultrafine mill,
three-ring micro powder mill
have six main characteristics:
1.The low investment cost: at the same fineness circumstances, compared to other ultra-fine milling machine, it has these advantages: small investment, low cost and short payback period.
2. The high extraction rate: in the same material consumption, the putout is generally 45% higher than the mill.
3. Low loss of wearing parts:
three-ring micro powder mill
using high-quality wear-resistant materials, long service life than conventional mill.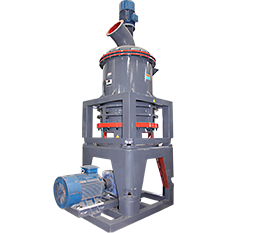 4. The mold cavity safe and reliable operation: Because
three-ring micro powder mill
chamber has no bearing, no screws; so there is no trouble about mechanical internal damage problems.
5. High finished fineness: final fineness can up to d97 ≦ 5um
6. Environment friendly:
three-ring micro powder mill
using an efficient pulse dust collector, during the processing of the whole set machine production, no any dust pollution. And the grinding mill have equipped with a silencer, during the operation also can reduces noise. In line with national environmental standards.
These are several advantages of the
three-ring micro powder mill
which is made by Shanghai Clirik Machinery CO.Ltd. If you want to know more about our products, please contact us or leave your message on our website. We will arrange technical staff to give you a satisfactory answer at the first time.