How to Choose Whole Set of Mineral Powder Processing Equipment
Choosing a set of
mineral powder processing equipment
with good quality is very important to machines' user. So, that where to get a whole set mineral powder processing equipment is a question that the user must concern about.
There are mainly four parts in a set of
mineral powder processing equipment
:
1. Crusher
: the stones usually with big sizes can not be used for direct production. So big stone have to be crushed into the smaller one. We recommend hammer crushers or small jaw crushers here.
2. Elevater
: The feeding opening is usually at the top of the frame, so the raw materials need to be elevated to the top of the machine for feeding. The bucket elevator is the best equipment for user here with a small occupied area to ensure the smooth feeding.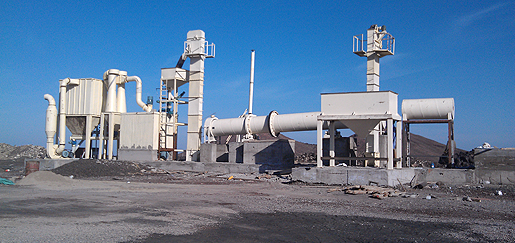 3. Grinding mill
: This is the core part of the whole grinding plant. It usually comprises of a grinder mill. With the action of rollers, the material is grinded to a high fineness until being discharged.
4. Dust cleaning
: This is the final step of the powder production. There is always a serious dust raising during the working of mineral processing plant, which not only causes the pollution but also hurts the health of workers. So in the finally steps, user should dust the powder.
Shanghai Clirik Machinery CO.Ltd
devoted to the field of grinding mills, more info please visit our homepage or leave your question in our website, we can supply all the users suitable
mineral powder processing equipment
as a suitable price.