The Installation and Maintenance Work of Powder Grinding Plant
After we bought a
powder grinding plant
, we will start to produce our products soon. But for the daily production, we must be careful when we are using the powder grinding plants. So Clirik have summarized small problems which we need to pay attention to
First, what should we pay attention to when we do the installation test
1. The
powder grinding plant
should be installed with anchor bolts in the level of the concrete foundation.
2. We should pay attention to when we are installing the powder grinding plant. The mainframe must keep vertical with the level.
3. After the powder grinding plant is installed, we should check if there are some are looseness of the bolt. If there is, please tighten.
4. According to the power of the equipments, set the power cord and control switch.
5. After the inspection is completed, we can do the empty load test first. If the test is normal, the
powder grinding plant
can be operated.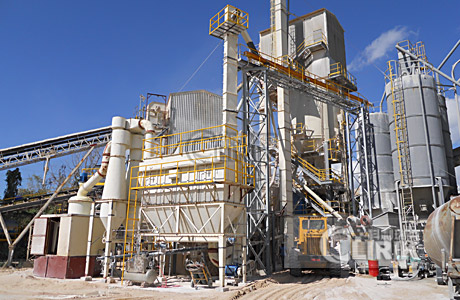 And then, we should maintain our
powder grinding plant
to take a normal operation. The bearing is undertaking the full load of the powder grinding plant, so good lubrication work has a great relationship with bearing, it will affect the service life and operating rate of the powder grinding plant directly. So that, it's requiring the injection of lubricating oil must be clean. The seal must be good.
Shanghai Clirik Machinery Co. Ltd., is a professional
powder grinding plant
manufacturer, we are good at R&D and produce of grinding mills, we are usually called "milling expert"in the mining industry. So you have any problems, you can reach us.