The Structure Characteristics of Grinding Mill
When we mention the
grinding mill
, maybe most of the people who are in the industry not feel strange. Because, they are inseparable from the grinding mill in their daily work. Of course, the grinding mill which is produced now has been completely different from the grinding mill which was produced a few years ago. The modern grinding mill has many advantages.
1. The
grinding mill
is using a vertical structure now, the covers area is small, but the complete sets are strong, it is a separate production system from the block to the finished product powder
2. Fineness of finished powder is uniform, through the screening rate can be up to 99%, which is difficult to have for the other grinding mill
3. The transmission of the
grinding mill
is adopted closed gear box and pulley, which could ensure stable transmission and reliable operation
4.Important parts of the grinding mill are made up of the high quality steel, wear resistant parts are used in high performance and wear-resistant materials, the whole wear-resistant has a high-performance, operation reliablely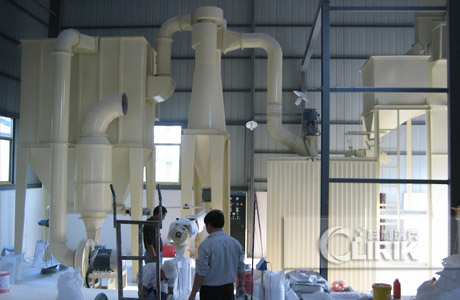 5. Centralized control of the electrical system, the grinding plant even can be unattended operation, and easy to maintenance
As a commonly used grinding equipment, grinding mill should not be overlooked in the field of mining industry. Therefore, choose a high quality
grinding mill
is very important, not only in our future work, but also for the future development of our enterprises. Shanghai Clirik Machinery is a professional manufacturer of grinding mill. If you want to know more details about our grinding mill. You can leave a message on our website. Oure professional technical staff to contact you.