300 mesh talc powder vertical mill process introduction
For milling 300 mesh talc powder,
vertical mill
manufacturer Clirik aims to provide tailor-made services and high-quality mill equipment. Vertical grinding equipment is a production-increasing equipment with high grinding efficiency, energy saving and noise reduction, strong adaptability, and low consumption of wear-resistant materials. It is the mainstream equipment that assists the grinding industry.
Vertical mill

for grinding 300 mesh talc powder
Vertical mill is an energy-saving and emission-reducing mill equipment, which solves the problems of low capacity, high energy consumption and high maintenance cost of ordinary mills. It has a scientific and reasonable design structure. There are many types of mills, a wide range, and rich types. It is focused on Mill equipment for grinding coal, cement, slag, non-metallic ore, etc.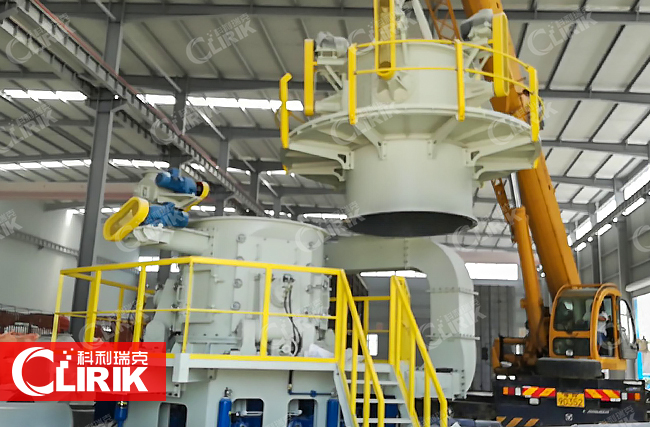 Clirik milling equipment:

CLUM talc vertical milling machine
[Into the grinding material particles]: 0-50mm
[Moisture into the grinding material]: <15%
[Product Moisture]: ≤1-6%
[Output]: 5-700t / h
[Finished product size]: 22-180μm
Clirik tailor-made selection solutions
For customers, professional selection and configuration schemes can help the project create production capacity and improve efficiency. Clirik takes the customer as the center and customizes a professional selection and configuration scheme based on the required grinding fineness, production capacity, equipment installation environment and other information of the project to help create value for the talc mine project.
To grind 300 mesh talc powder, please call the
vertical mill
mill hotline for more exciting information. Clirik focuses on providing more ideal mill equipment and configuration options to help create value for grinding projects. Welcome to call the consultation hotline for details, contact:
008613917147829
.