Which Features Can Effect the Capacity of Grinding Plant
As we all know, the capacity of the common
grinding plant
could be adjusted, so what's the features could effect the finial capacity of the grinding plant? We have summarized some, and want to share these with you.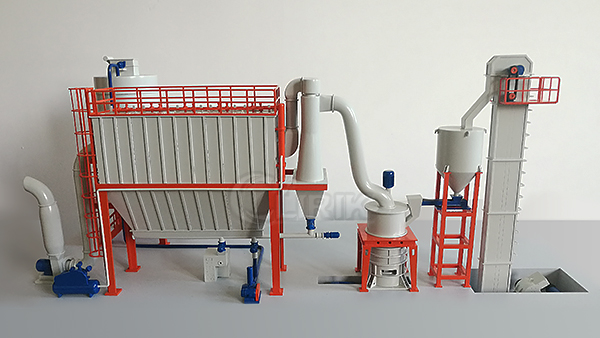 1.The hardness: Generally speaking, a higher hardness means more difficulty grinding raw materials into powder. With the hardness soaring, it is harder to make the production and it may tend to cause an abrasion.
2.The humidity: The grinding plant is not suitable for the materials with high moisture content. The material with a higher humidity may adhere to the inner chamber or cause a jam during the discharge, which reduces the capacities of grinding plants.
3.The components: If we need the fine powder in a big proportion of our products, we need the products screening in advance in case of the fact that the fine powder may adhere to the inner chamber of the machine to hamper the conveying.
4.The viscosity: The bigger viscosity entails a bigger anchoring strength, which may reduce the efficiency.
5.The Spare Parts: With the parts of higher wear resistance and better performance, the grinding plant may have a bigger capacity so that we can get higher-quality products.